National Carry A Tune Week

October 4 - 10, 2009
This is a free web event sponsored each year by The Tune Lovers Society
For more information, go to the main page for
---
This year's survey is dedicated
to the great songwriter,
Johnny Mercer (1909-1976)
(see IV. Popular Songs VI. Film Music below)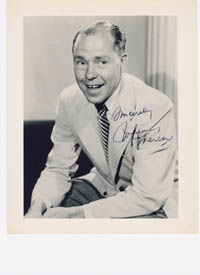 Tune Categories (click on links to read comments):
Patriotic Music = 1
Folk Music = 2
Religious Music = 3
Popular Music = 9
Classical Music = 2
Film Music (Songs and Themes) = 13
Total for 2009 = 30
---
Total selected

for

National Carry A Tune Week,

From 2001 to 2009 = 304 tunes
---

2009 Survey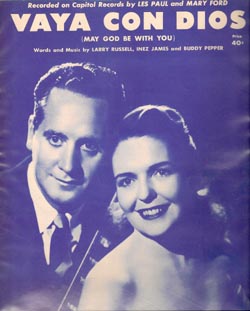 Thanks to those who participated in this year's survey.
The winners of a Free CD for their tune comments sent in are:
Craig from California
and
Jim from Massachusetts
Each will receive a Free CD with a selection of tunes listed below.
Some of the tunes have additional information available
and some have YouTube video clips.
Just click on the links for each tune.
---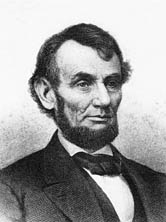 "Lincoln and Liberty" (1860) - Comments: In honor of the Lincoln Bicentennial this year, I have chosen this rousing campaign song for President Abraham Lincoln and included it in my music collection and CD with the same title as the song. -- Roger
---
"In The Pines" -- Comments: This selection is dedicated to my younger brother, who died 15 years ago this month. Both of us were fond of an old-time recording of this tunes by Appalachian musicians who were not professionals. My brother, a writer of fiction, made "In The Pines" the title and partial theme of a ghostly short story he published in 1973. It has since been reprinted in several anthologies -- Jim
"Where Have All The Flowers Gone" (words & music by Pete Seeger, 1962)-- Comments:
We could use some good protest songs today. In memory of Mary Travers of Peter, Paul and Mary.-- Gail
---
"Gentle Words" (words and music by Sister Polly M. Rupe, 1867) -- Roger
"Simple Gifts" (words and music by Elder Joseph Brackett, 1848) -- Roger

"We Will All Go Home With You" (anonymous song,1862) -- Comments: This may be my favorite Shaker song -- Gail
---
"Cool, Cool Considerate Men" (words & music by Sherman Edwards, 1969)-- Comments: It reminds me of the U.S. Congress: "And we'll hold, Tou our gold, Tradition that is old, Reluctance to be bold." -- Gail

"Dream" (words and music by Johnny Mercer, 1944) -- Comments: This is to commemorate his 100th birthday year. "Dream" isn't my favorite Mercer song but it's a good one. I've always loved the classic recording by The Pied Pipers. -- Jim
"Dream A Little Dream Of Me" (words by Gus Edwards/ music by Fabian Andre and Wilbur Schwandt, 1931) -- Comments: Sure, it's sentimental when sung by Kate Smith and most others. I like the sassy 1960s version with The Mamas and The Papas, with Cass Elliot singing lead. Jazz instrumentalists also have fun with this tune. -- Jim
"Hey There" (words & music by Richard Adler and Jerry Ross, 1954) -- Comments: Recently I saw a fine production of The Pajama Game, the 1954 musical for which this song was written. This lovely tune was in my head for weeks afterward. It's a good song that both Rosemary Clooney and Sammy Davis Jr. had huge hits with it. -- Jim
"I Whistle A Happy Tune" (words by Oscar Hammerstein II/ music by Richard Rodgers, 1951)-- Comments: I don't really whistle but do sing as best I can. -- Gail
"Singing The Blues" (words & music by Melvin Endsley, 1957) -- Comments: This highly singable tune was when Endsley was "a high school kid from Arkansas," according to David Ewen's book, American Popular Songs. Marty Robbins made the first recording. which I don't remember at all. But "Singing the Blues" was an early 1950s hit by Guy Mitchell, one of my favorite singers then. I still have Mitchell's 45 rpm record of this song, and named my collie puppy, "Guy."-- Jim
"Take Me Out To The Ball Game" ( (music: Albert Von Tilzer/ words: Jack Norworth, 1908)-- Comments: Being a Boston Red Sox fan, this is where I need to "Accentuate the Positive." It has been easier these last few years I admit; but it wasn't always that way. -- Gail
"Unforgettable" (words & music by Irving Gordon, 1951)-- Comments: This is among many outstanding songs performed by Nat "King" Cole on the Columbia LP (and later CD) titled, Love is the Thing. Dinah Washington also made a fine recording of the song. -- Jim
"Vaya Con Dios"[May God Be With You](words & music by Larry Russell, Inez James, and Buddy Pepper, 1953-- Comments: I've always liked this touching song and especially the Capitol hit record by Les Paul and Mary Ford. I chose it in memory of my sister, who died a year ago of cancer, and also Les Paul who died earlier this year. -- Roger
---
"How Lovely Shines The Morning Star" from NOEL (music by George Whitefield Chadwick, 1909) -- Comments: I've chosen this beautiful chorale from a Christmas cantata published 100 years ago that is little known today, but Chadwick was one of the most respected American composers from the early years of the 20th century. I conducted this chorale with the Old Stoughton Musical Society chorus for a festival in Boston in 1980 and it is now available on two CDs: American Choral Sampler and New England Choral Sampler. -- Roger
"My Days Have Been So Wondrous Free" (music by Francis Hopkinson, 1759) -- Comments: This is another seldom performed song, but it is of significant historical importance since it was the First American Song. To celebrate the 250th anniversary of the song, I compiled a CD titled: Songs by Francis Hopkinson, which includes several versions of the song. -- Roger
---
VI. Film Music (Songs and Themes)
"Ac-cent-tchu-ate The Positive" from HERE COME THE WAVES (1944) -- words by Johnny Mercer/music by Harold Arlen -- Comments: It is a good way to look at life. It's certainly better than accentuating the negative. -- Gail
"Be My Love" from THE TOAST OF NEW ORLEANS (1950) -- words by Sammy Cahn/music by Nicholas Brodsky -- Comments: Mario Lanza's big hit from the 1950 movie. The most popular tenor since Caruso, Lanza died exactly 50 years ago. What a voice! -- Jim
"A Couple of Song and Dance Men" from BLUE SKIES (1946) -- words and music by Irving Berlin, sung by Fred Astaire and Bing Crosby -- Simply put, this is an absolutely terrific duet between Crosby (the song) and Astaire (the dance). The lyrics are witty, the humor of it self-deprecating on the part of both stars and the entire routine is a delight. I first heard it on a 78 record back in the early '50s and was entranced then...and I still am by the humor of this song which has probably been completely forgotten by now. But not by me! -- Craig
"Gunfight at OK Corral" from GUNFIGHT AT THE OK CORRAL (1957) -- words by Ned Washington/music by Dimitri Tiomkin, sung by Frankie Laine and chorus -- as was Tiomkin's wont, he wove the theme of this song throughout the score and it contributes greatly to the film as a sort of musical greek chorus commenting on the segments of the film. A great, hummable melody and good words too. For me, the use of the song in the film was at least as effective as how the theme song was integrated into HIGH NOON. -- Craig
"Happy Sailing/Strike For The Shores Of Dover" from THE SEA HAWK (1940) -- words by Howard Koch and Jack Scholl/ music by Erich Wolfgang Korngold -- It's a highlight of the score for me when Thorpe's crew breaks into song as they sail for England on the captured Spanish galleon. A great, rousing, cheerful raising of voices to the freeing wind and the sails that will capture it and carry them home. -- Craig
"Hooray For Hollywood" from HOLLYWOOD HOTEL (1937) -- words by Johnny Mercer/music by Richard Whiting -- This is generally considered the anthem for Hollywood, even today. Oddly, this very popular song was even nominated for an Oscar when it was featured in HOLLYWOOD HOTEL. Some of Johnny Mercer's wittiest lyrics and also a very catchy tune by Whiting. -- Roger
"I've Got A Gal in Kalamazoo" from ORCHESTRA WIVES (1942) -- words by Mack Gordon/ music by Harry Warren -- Comments: This great recording of this bouncy dance tune by the Glenn Miller Orchestra and sung by Tex Beneke and The Modernaires is still fun and still popular. -- Jim
"Maria's Song" from THE SEA HAWK (1940) -- words by Howard Koch/music by Erich Wolfgang Korngold -- I've always been moved by the sadness of this song despite its brevity. Perhaps its position in the film or Brenda Marshall's excellent lip-synching or perhaps it's just a wonderful, moving bit of music. Who knows? I know it's a highlight of the score for me. -- Craig
"My Rife, My Pony and Me" from RIO BRAVO (1959) -- words by Paul Francis Webster/music by Dimitri Tiomkin, sung by Ricky Nelson and Dean Martin -- this is a variation of Tiomkin's "Settle Down" theme from his RED RIVER score and in RIO BRAVO I've always found it to be an absolutley delightful interlude because of the talents of Martin and Nelson but also due to the contributions of Walter Brennan's "Stumpy" character which was a continuation of his Nadine Groot character from RED RIVER. The harmonizing by Nelson and Martin, the gentle flow of the song and it's elegiac cowboy's yearning makes it a delightful and unexpected element of the film. -- Craig
"Ol' Man River" from SHOW BOAT (1928) -- words by Oscar Hammerstein II, music by Jerome Kern, sung by Paul Robeson in 1936 film -- This powerful rendition reflects. I think, the persona of director James Whale in that the entire film is a musical but it isn't a musical. It seems to be a melodrama first with appropriate musical interludes. But maybe that's just me. However, this sequence with an emotional Robeson singing his tale of woe with a montage of slaves working in cotton fields, trudging along a ridgeline against a towering sky as Robeson's tortured voice propels the sequence... wow! This has been topped for its emotional and visceral impact as far as I'm concernced -- Craig
"Our Town" (Theme) from OUR TOWN (1940) -- music by Aaron Copland -- Comments: What I remember best is the very simple musical theme that captures the essence of Thornton Wilder's great play. I never get tired of hearing it. -- Jim
"Martin's Summer" from THE TWILIGHT ZONE (music by Bernard Herrmann, 1959) -- On the 50th anniversary of the premiere of THE TWILIGHT ZONE television series, I have chosen a haunting theme from a 1959 episode titled, "Walking Distance." The music by Herrmann is borrowed from a Handel theme but he manages to expand it beautifully. I've written a tribute to this popular TZ episode. -- Roger
"Wooden Heart" [Muss I Denn zum Stadtele Haus](words and music adapted by Bert Kaempfert, Kay Twomey, Ben Weisman, Fred Wise) from G.I. BLUES (1960), sung by Elvis Presley -- Comments: Based on a German folk song, this popular song was picked by my daughter for Carry A Tune Week 2006. Like her, I think it is a terrific number sung by Elvis in one of my favorite films with him. -- Roger
---

Eighth Annual Carry A Tune Week (2008)
---

Seventh Annual Carry A Tune Week (2007)
---
Sixth Annual Carry A Tune Week (2006)

---

Fifth Annual Carry A Tune Week (2005)

---

Carry A Tune Week Surveys (2001-2004)

---

---

Tune Lists and CDs:

100 Essential Songs (1861-1961)

50 Essential Songs (1759 - 1859)

Centennial Tributes:

Leroy Anderson (classical-crossover composer)

Gene Autry (western singer-songwriter)

Eddie Dean (western singer-songrwriter)

Miklos Rozsa (film composer)

James (Jimmy) Stewart (actor, singer)

---

Help support this annual tune week survey.

Click on these links to order your music:


American Music Recordings Collection

---

If you wish to be on the mailing list for the annual Tune Week, send your full name and email address to:

---

Help support the mission of

The Tune Lovers Society

Order your purchases from this Search Box...

---