15th Annual
National Carry A Tune Week
held October 4-10, 2015

List of Tunes

This free online event is sponsored each year
by The American Tune Lovers Society
Please help support National Carry A Tune Week.

Order any of these CDs: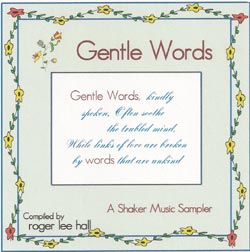 "Gentle Words"
A Shaker Music Sampler
"It's Magic"
A One Hundredth Birthday Celebration of Sammy Cahn


2015 Survey

Thank you to those who participated in this year's survey.





15th Annual National Carry A Tune Week
took place on October 4-10, 2015
Total number for 2015 = 28 tunes

Total for 2001-2015 = 458 tunes


The tunes below have links to other pages on this site.

Many of them also have links to YouTube.
I. Patriotic Music = 2 tunes

"Chester" - words and music by William Billings, 1770 and 1778

National Carry A Tune Week was originally selected to be the same week as the birth of William Billings on October 7, 1746. His rallying song during the American Revolution was the most popular one other than "Yankee Doodle." Few people know that after the war was over in the 13 American colonies, the words "New England's God forever reigns" wouldn't be sung in the Southern cities so an alternate text was used and has been recorded by the Old Stoughton Musical Society on the CD, "Chester" - Music in Old New England.
--Roger

YouTube - sung by a high school chorus



"Little Know Ye Who's Coming" - this was John Quincy Adams campaign song for a second term against Andrew Jackson. And we think politian's are nasty today. Fill in your own name folks! - Gail
Song lyrics - click here

YouTube - sung by Oscar Brand

II. Folk Music = 2 tunes

"Goodnight, Irene" - words and music by Huddie ("Leadbelly") Ledbetter, arr. by John and Alan Lomax -- This song was first recorded for the Library of Congress by Leadbelly while he was in a Louisiana prison in the 1930s. It was a million-seller hit in 1950 for The Weavers in an arrangement by Gordon Jenkins. I remember listening to it on the car radio when my dad took us for a ride, usually on Sunday afternoons.
-- Roger

YouTube - sung by Leadbelly

YouTube - sung by The Weavers

"The Times They Are A'Changin'" - words and music by Bob Dylan, 1963 --America is changing and there are many who don't like it much or refuse to believe it. The first verse seems fitting to the times. We can take that one literally almost. -- Gail
song lyrics - click here

Come gather 'round people
Wherever you roam
And admit that the waters
Around you have grown
And accept it that soon
You'll be drenched to the bone
If your time to you is worth savin'
Then you better start swimmin' or you'll sink like a stone
For the times they are a-changin'


III. Religious Music = 3 tunes

"Celestial Praises" - Shaker hymn from 1841

This hymn was reportedly "Given by inspiration, Jan. 10, 1841, Canterbury, New Hampshire." I have composed several arrangements of this Shaker hymn, the first time in 1974 for a conference in Celeveland, Ohio. Then in 2013, I composed a different arrangement for The Canterbury Singers and that version is on the CD album, "Celestial Praises" - A Celebration of Shaker Spirituals.
-- Roger

hymn sung by The Canterbury Singers

"A Prayer For The Captive" - words & music by Cecilia DeVere, 1862

A pacifist hymn received in a dream by a Shaker sister at New Lebanon, New York. This Shaker hymn was reportedly sung on the day of Abraham Lincoln's funeral in 1865 and it is included on my CD, "Gentle Words."
-- Roger



"My Shaker Home" - words and music by Lillian Phelps, 1959

I first discovered this song in 2009 when doing research for a music program I presented at Canterbury Shaker Village in New Hampshire. I arranged this song, believed to be the last one composed by a Shaker sister, in 2013 for The Canterbury Singers and it is on the CD album, "Celestial Praises"
-- Roger


IV. Popular Music = 9 songs

"All The Way" - words by Sammy Cahn/ music by James Van Heusen, 1956
sung by Frank Sinatra
I remember hearing this song for the first time on radio and thought it was a great love song and sung beautifully by Frank Sinatra. My mother also liked the song and bought a 45 RPM record and she played it a lot on the little record player at the Long Island apartment. The terrific arrangement of this song was by the superb conductor, Nelson Riddle. I listened to the song in honor of the Frank Sinatra 100th birthday remembrance this year. This song was included on a CD album I co-produced of song lyrics by Sammy Cahn titled, "It's Magic."
-- Roger

YouTube - sung by Frank Sinatra

"Chances Are" - words by Al Stillman/ music by Robert Allen, 1957
YouTube - sung by Johnny Mathis

"The Twelfth of Never" - words by Paul Francis Webster/ music by Jerry Livingston, 1957
YouTube - sung by Johnny Mathis


I remember these were popular my last year in high school - a two hit record. I was bucking the rock and roll trend. -- Gail

"Down Where The Wurzburger Flows" - words by Vincent F. Bryan/
music by Harry Von Tilzer, 1902
- Dan




"Free As The Breeze" - words and music by Roger Lee Hall, 1965
I had the inspiration for this song while walking around New York City one Saturday night and began singing this song to myself. When I returned home, I worked on it for about an hour but had to wait several months before it could be recorded. A demo record was made in 1965 at a recording studio in New Jersey with a singer who was recovering from a bad cold. But he did a decent singing job for the demo and it is now included on one of my CD albums, "Gentle Peace". -- Roger

"Hoppy's Gone" - words and music by Johnny Slate, Larry Henley,
Red Lane, 1972
Hoppy (Hopalong Cassidy) is gone along with our childhood days and it may be that the Hoppy Festival in Ohio is gone too. -- Gail
Read the song lyrics -- click here

More about Hopalong Cassidy music -- click here

YouTube - sung by Roger Miller

"Moon River" - words by Johnnmy Mercer/ music by Henry Mancinci from BREAKFAST AT TIFFANY'S, 1961
I remember this song was played at our wedding -- Elaine

YouTube - sung by Andy Williams in 1970

YouTube - sung by Frank Sinatra

"My Old Kentucky Home HOME" - words and music by Stephen Foster
We just paid a visit to Pleasant Hill Shaker Village in Kentucky The words didn't fit - 'The sun shines bright..' - it was rainy and cold but it was still a beautiful place. An anti-slavery song reworked for the state song. -- Gail

YouTube - The original lyrics - sung by Paul Robeson

"The Soho Serenade" - words and music by Roger Lee Hall, 1964
I wrote this song over a few years in the early 1960s, after first hearing the Beatles while I was stationed in Germany. A recording was made of my song in 1965 with Ethel Regan singing it with a great deal of feeling but it was never released. So for its 50th anniversary, I'm pleased to see it finally available as a single from CD Baby and also on a CD album, "Gentle Peace."
-- Roger




V. Classical Music = 6 tunes
Piano Variations, Op. 1, No. 1 - music by Roger Lee Hall, 1968
My very first instrumental composition I wrote while a piano student. It was recorded two years later by a Rutgers University classmate, Anthony Spaccorotela. That recording is now available on the CD album, "Gentle Peace."
-- Roger

These classical pieces I have been exploring and going back to listen to repeatedly this year -
Old Man's Love Song - music by Arthur Farwell

Impressions of the Wa-Wan Ceremony - music by Arthur Farwell

Mardi Gras Overture - music by Joseph Edward Collins

"Turn ye, Turn ye" - music by Charles Ives

"Song of the Soul" - music by Henry Hadley

-- Dan

VI. Film Music = 6 themes and songs

ALL THIS AND HEAVEN TOO (Main Theme) - music by Max Steiner
- Dan

"Following The Stars" -
words and music by Sam H. Stept and Dave Franklin, 1935
This is the first song featured in a Hopalong Cassidy movie. It was sung by James Ellison and several others in the movie. I sang this song at a Hopalong Cassidy Festival in Cambridge, Ohio in 2000, marking the 50th anniversary of my meeting Hoppy at Macy's Department Store for a photo shoot. You can read all about it in my book, Following The Stars: Music & Memories of Hopalong Cassidy.
-- Roger

"The Shadow of Your Smile" -
words by Paul Frances Webster/ music by Johnny Mandel, 1965
This is one of the few movie songs that is played throughout the movie. Another similar movie song is "Do Not Forsake Me, Oh My Darlin'" from HIGH NOON. Both songs are heard throughout the movie. "The Shadow of Your Smile" is quite a
melancholy song as sung by a studio chorus in the film. A memorable recording of this great song was sung beautifully by Tony Bennett and is one of my favorites.
-- Roger

YouTube - sung by Tony Bennett

JAWS (Main Theme) - music by John Williams, 1975
It can be said that the simple ostinato main theme from JAWS made composer John Williams a well known movie celebrity -- and rightly so. A few months ago, I wrote an editorial about this memorable music score for Film Music Review.
-- Roger

OBSESSION (Main Theme) - music by Bernard Herrmann, 1973

One of Herrmann's last great film scores and a favoritre of mine. I believe the music is far better than the contrived story. This year there were two very good CD releases of this soundtrack and I reviewed them for FILM MUSIC REVIEW.
-- Roger

YouTube - over an hour of film music by the magnificent composer, Bernard Herrmann

PICNIC (Love Theme) - music by George Duning, 1955

From the first time I watched this movie in the 1950s I was quite taken with the Love Theme. Most people remember the hit record by Morris Stoloff and His Orchestra which combined with the theme from PICNIC an old popular song, "Moonglow." This song along with another one, "Rock Around The Clock," used in the Main Title for BLACKBOARD JUNGLE, was my entrance into the world of teenage puppy love and rock n' roll rhythms. Those were great times! -- Roger

You Tube - Moonglow and Theme from PICNIC by Morris Stoloff
The Sammy Film Music Awards


The 27th Annual Awards for 2014
have been announced in these categories:

Best New Film Score Release

Best Golden Age (1930s-50s) Release

Best Silver Age (1960s-1970s) Release

Best Bronze Age (1980s-1990s) Release

Best Compilation Release

Most Overrated Release

Best Album Producers

Lifetime Achievement for Past Film Composer or Songwriter

See the complete list -

Tune Lists:

American Song History Survey (ASHS)

Centennial Tributes:

Leroy Anderson (classical-crossover composer)

Gene Autry (western singer-songwriter)

Walter Schumann (film composer)

James (Jimmy) Stewart (actor, singer)

---




For more information about this annual online event,
click this link,




Click on these links to order music

American Music Recordings Collection

American Music Series CDs

American Music Preservation Store

See the composers listed on the

---

If you wish to be on the mailing list for the annual Tune Week, send your name and email address to:

---

Please help support the mission of

The Tune Lovers Society

Order your purchases from this Search Box to Amazon.com

---